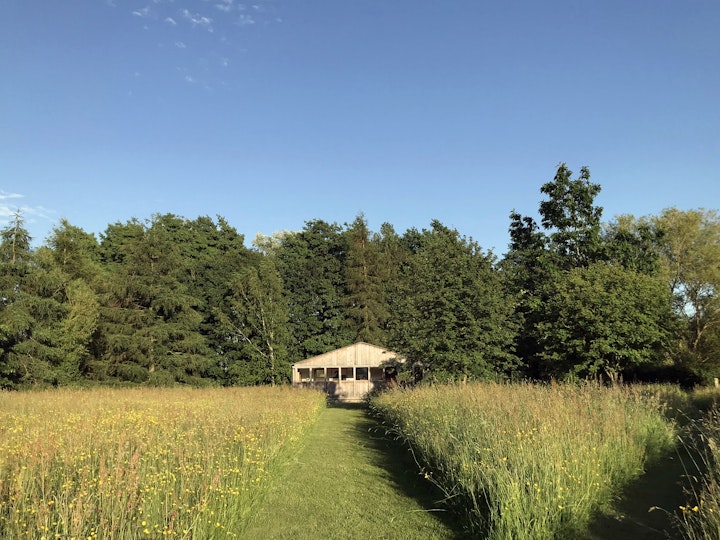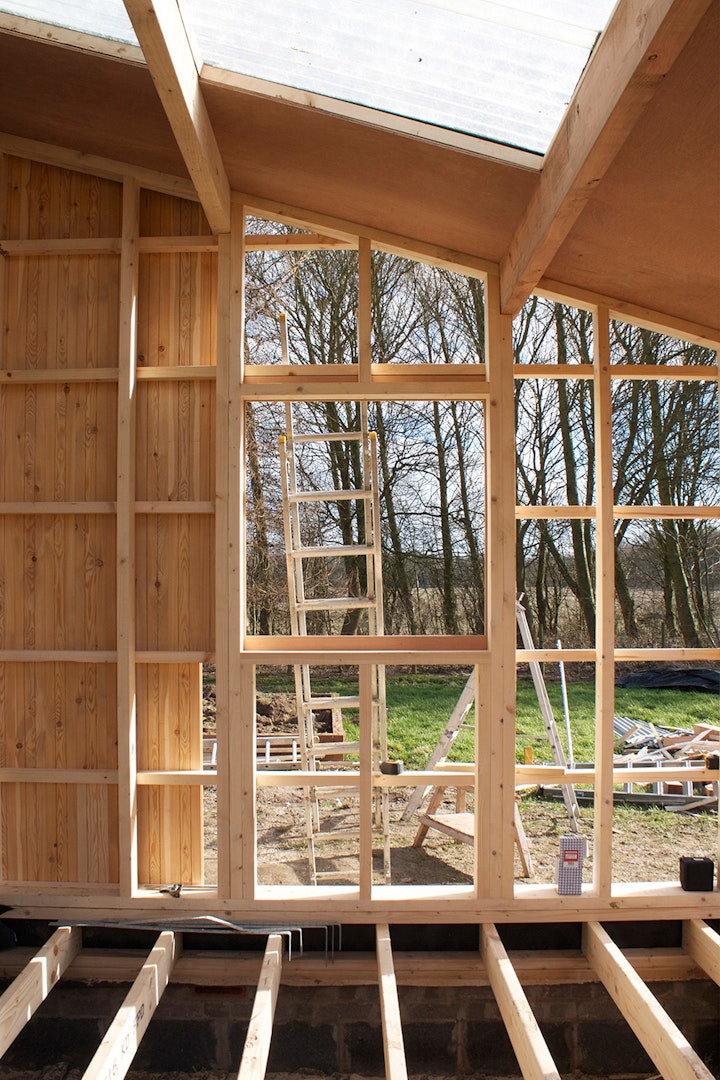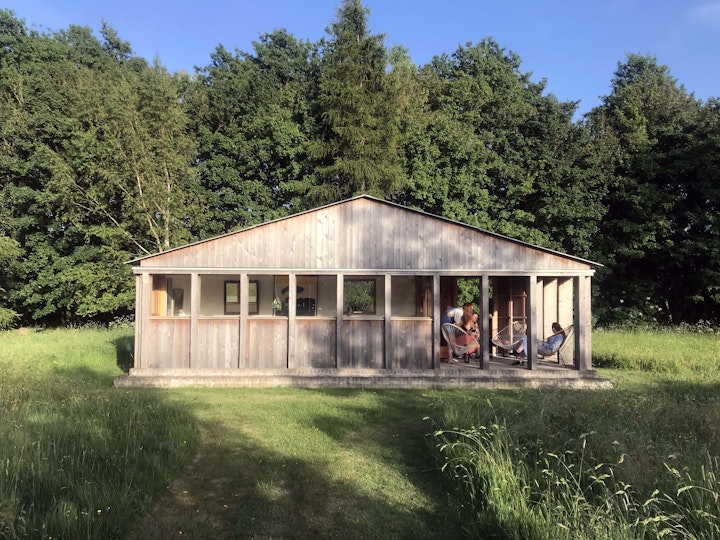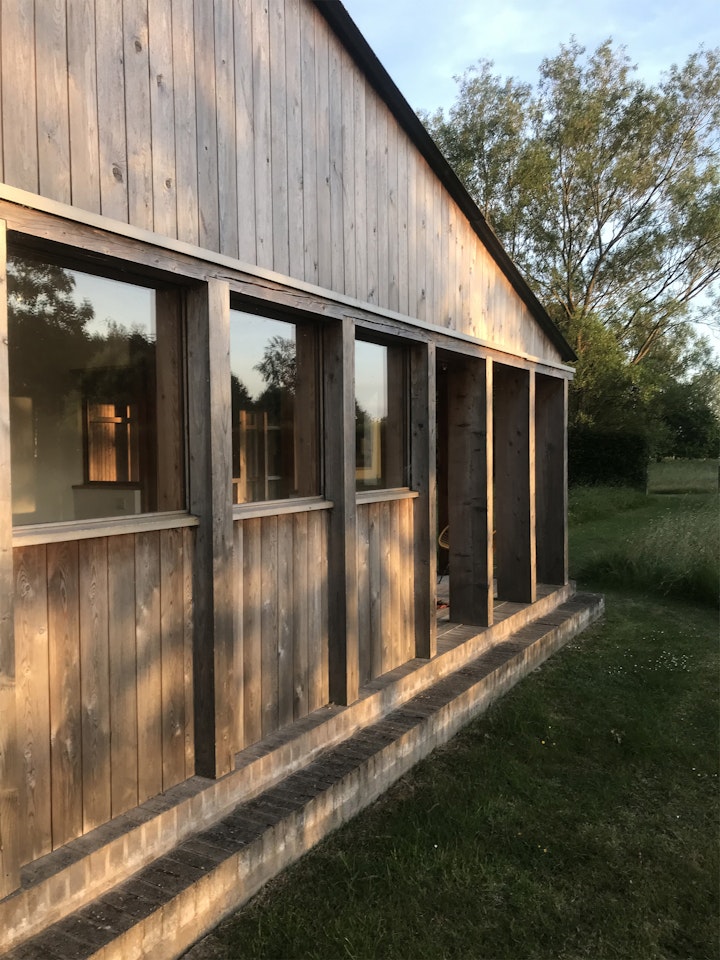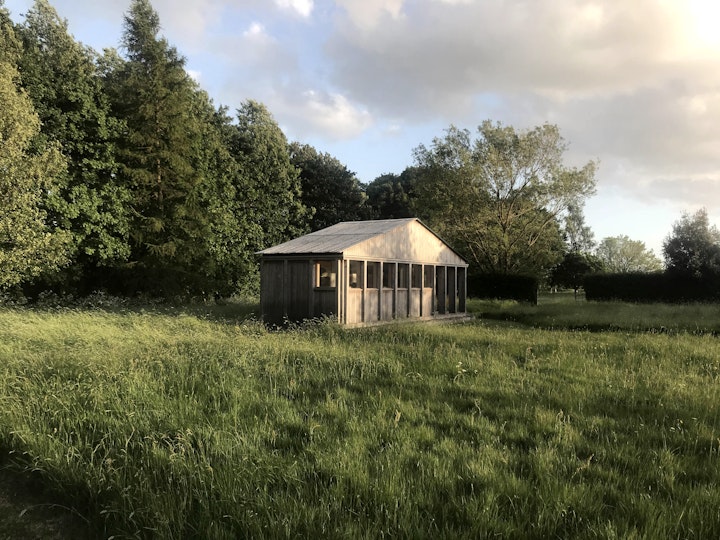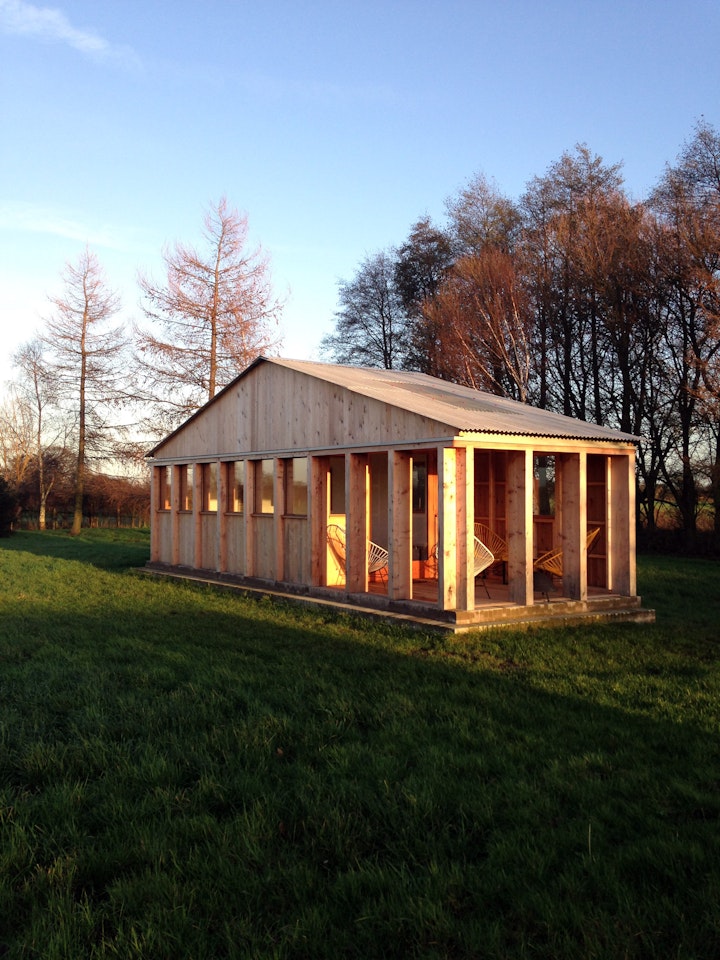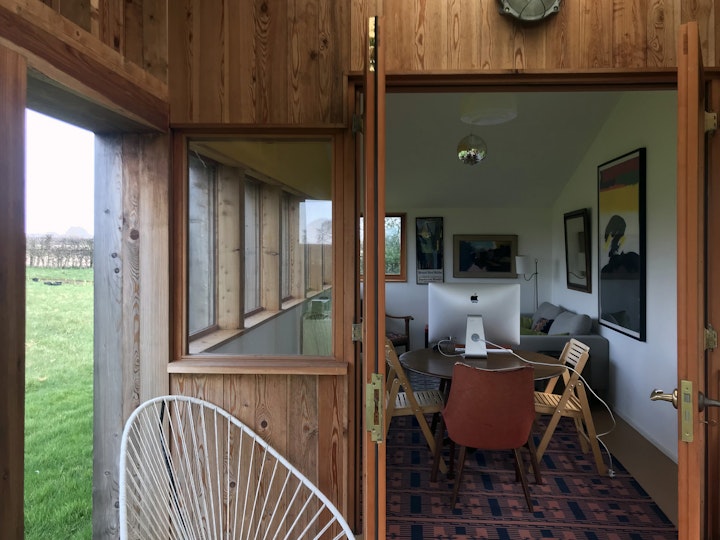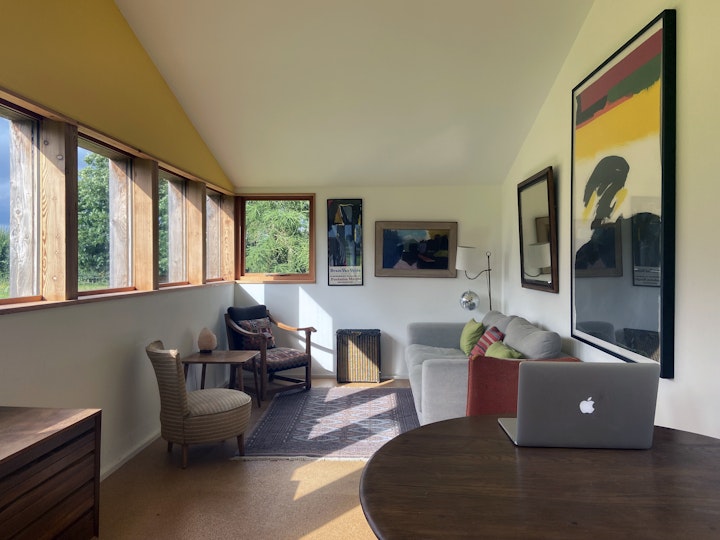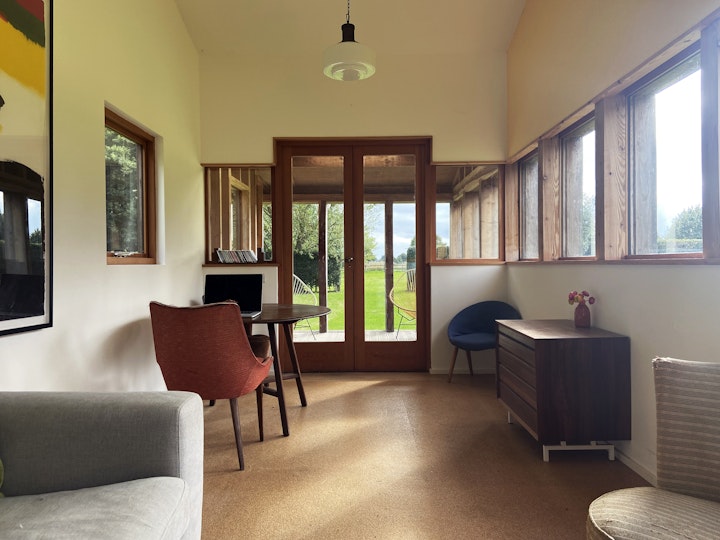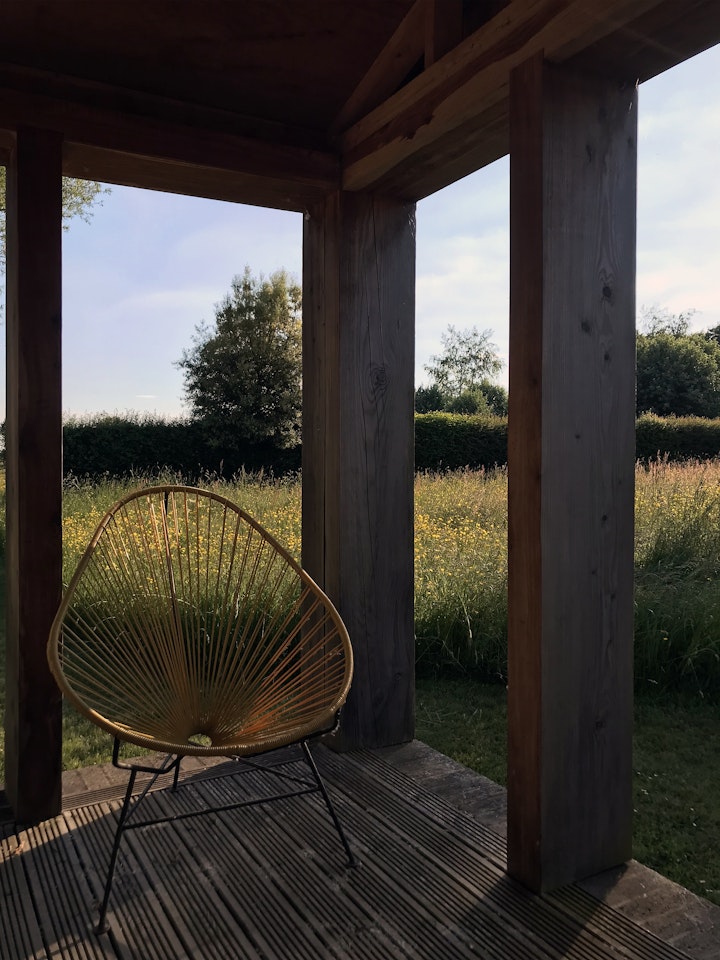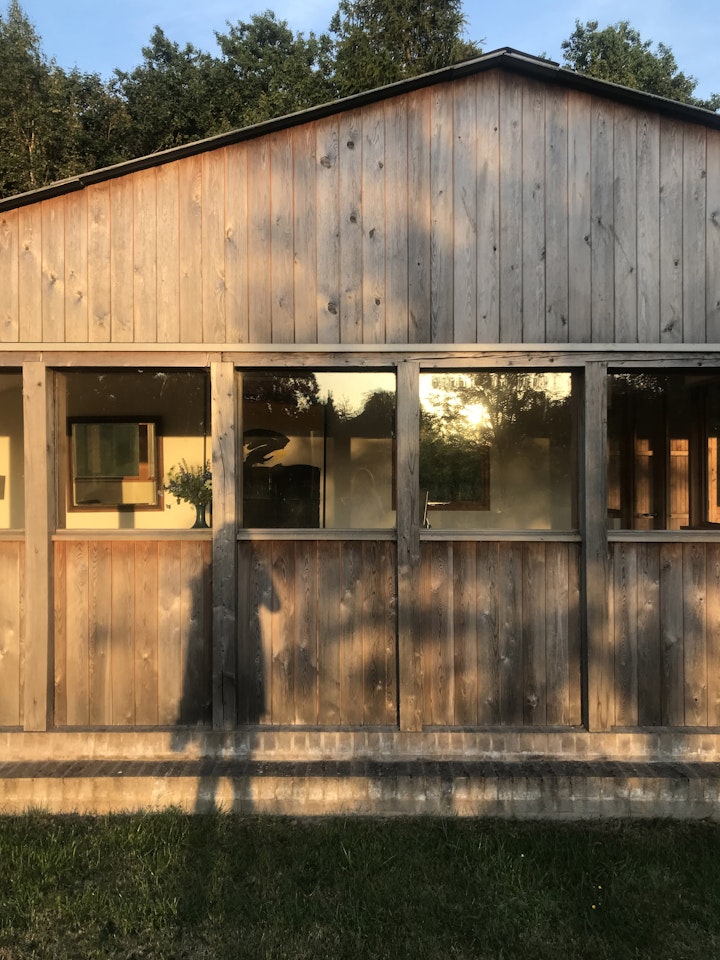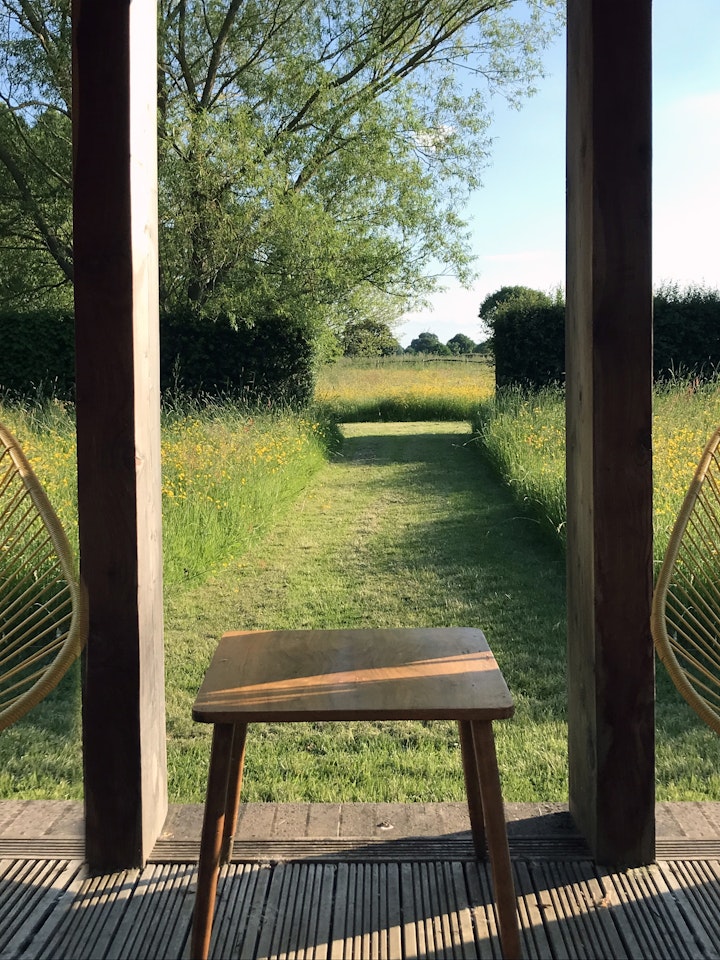 Field House is a small timber-framed summer house marrying the agricultural and temporal vernacular in a field in North Yorkshire. The building's conception began with the discovery of a half-buried brick plinth within a wildflower meadow.
The brief was to build a small structure atop the plinth that could be enjoyed in equal parts as a room to retreat into and as a folly in the landscape to look out to.
The field house was designed as a place for the family's life to unfold over the seasons. It was envisaged a room to read in, work in, host in and also to just be a spatially different place than one in the main Victorian farmhouse to enjoy.
Just as it takes on different spatial qualities over the course of a day and over the year as the sun animates the space through light and shadow both on it and within it, the space is manipulated by the positioning of the body. Sitting at desk height one can look out through the windows over the fields, connected to the surroundings, but when sunk into a sofa or armchair the view is restricted to that of the sky and the tops of the trees, altering one's perception through the simple act of sitting.
The Field House functions as a quiet retreat during the day. Whilst in the evenings it is perfectly situated for its occupants to bathe in the last rays of the setting sun.
The Field House was shortlisted for the Architects Journal Small Project Award 2021 and has been published in both the Architects Journal and Elle Decoration.

completed: 2019

credits:
contractor: grainger timber frame ltd.
groundworks: jw building contractor